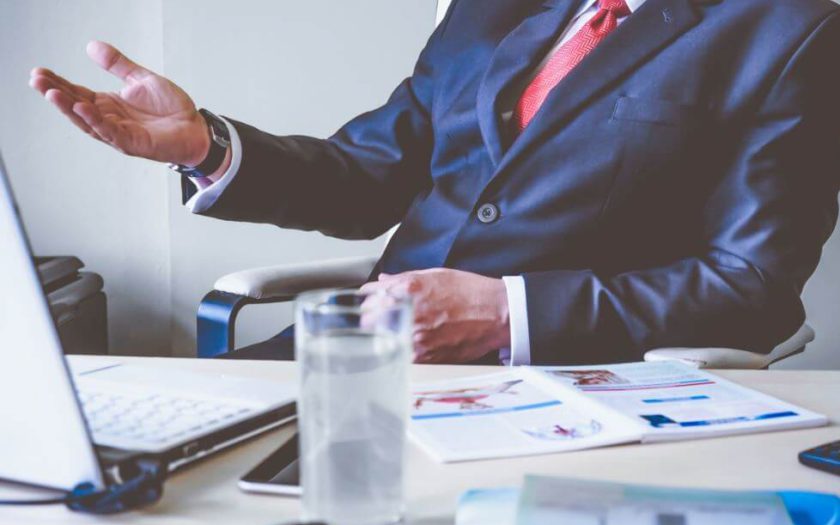 Should You Use a Professional Resume Services or Write Your Own Resume?
The job-hunting process is stressful for most people. You want to get your dream job, but you don't know how to apply for the job in a way that can make you stand out from the crowd. When you do your job searching online, you will find almost every employer requires you to submit a CV/Resume as part of the application, either in digital form via email or in a written form by postal mail. Even though many jobs are filled through personal recommendation or respected business colleagues, a resume is still one of the first steps for you to get the chance of success in the normal recruitment path.  If your resume doesn't hook the review, it may be discarded right away, and they'll go to read the resume of the next applicant.  However, if your resume can win the heart of the reviewer, you will gain the opportunity to get an interview or any kind of follow-up. Therefore, it is important to consider – should you use a professional to write a resume for you? Or should you write your own resume for the job application? 
We know that a resume needs to be professional in every respect and target the company and the position you want. To decide whether you should use resume services, you need to consider the following point.
Do I need a professional resume service?
If you have not applied for a job for years, you may find professional resume services useful for you.   
Many applicants found it hard to explain or justify why you haven't worked for a period in the job application. You may work as a housewife for many years but plan to go back to the job market after your child grows up to a certain age; you may just recover from your sickness or in a hospital treatment for a few years and don't want to put them into your resume; you may just want to spend a gap year from your routine work to explore yourself further.  Professional resume services would be a wise investment because they know how to use another way to an emphasis on your skills rather than your job history.
 If you cannot promote yourself and your abilities, or if you lack confidence, you may find resume services helpful for you. 
Sometimes, it is hard to understand our ability and even you have those abilities, you find it hard to put them onto your job application. If you are used to be a low self-esteemed person, or if you are not confident about your ability, you may find it even harder because it is hard for you to know what to write in your resume to get the first step for the interview opportunity. You may find it is strange to write your resume especially if you have never thought about your credentials.   
To help you to get the job, the first step is to better evaluate yourself. There are lots of online training programs such as Killer Interview Secrets,  The Ultimate Guide to Job Interview and Answers Ultimate Guide to Job Interview and Answers can help develop your self-confidence and help you achieve your life target. You can also learn about the advantage of body language to improve your communication skills.  
A career coach program like Dream Job Coaching may be helpful for you as they can guide you understand your ability better. 
Why it is good to use a professional resume service? 
A good resume writer has a better idea of what employers are looking for in a certain position. They have probably met or surveyed major firms in their area about what they value most in applicants and what may count against an applicant's chances of being hired.  As they are professionals, when you tell them what industry you would like to get into, or what company you are going to apply the job for, they may know what values and what experiences that can help you succeed in your resume. Some of their advice may also help you prepare your upcoming job interview in the later stage. 
How to select a professional resume service?  
  It is true that there are lots of professional resume service in the market and it is hard to choose the one that suit you best. It is always good to do research and compare different resume services before making your decision. When you need a professional writer to write your resume, you need to let them know your thought and what you want to achieve and show to the prospective employer through your resume. Therefore, communication is important. You may try to send an email to the resume service company, ask several questions, and see how quickly they respond to your inquiries. By looking at the email content from their reply, you should know whether it is a good company or not.   
  Remember, many professionals in this area have their own strong views about some aspects of resume preparation. They may like to present a resume in an innovative way, or they may prefer a functional resume format than a reverse chronological resume format.  This may mean that some resumes would not fit the type of business you are in or you may not fit with them. There are some professionals who are better at promoting themselves than they are at producing results for their clients. 
Three Tips to prepare your own resume 
 We all know that resume services can be quite expensive, and it is always good to prepare a resume yourself so that you can customize the content to suit the needs of different employers. There are a few points that you should note when you are writing your resume. 
1. Keep it brief within two pages
When you write your resume, always be focused on the needs of the employer and the reviewers. It is important to make the content professional, and remember, never use any jokes, or wording related to religious or political nature in your resume unless it directly relates to the organization and the job you are applying for.  
2. Ensure the format is clear to review on a screen  
Most of the reviewers filter the resume on the computer. It is important to ensure your resume looks great on the computer screen. It is always good to send a resume in PDF format than a Microsoft word format. Remember, only the resumes of those applicants who get interviews will be printed, so keep your resume nice and clear in a PDF format before you send it to prospective employers.  
3. Don't use abbreviations, technical or casual language.   
It is always good to write the way that people in your type of business expect. However, for some professional positions such as engineer, accountant, and lawyer, it is good to include some technical jargon in your resume to show your knowledge in that industry. Remember to use the technical terms which you understand as the employer will ask you questions based on your resume in the interview stage. 
Resources for preparing your resume
There are lots of resources to help you prepare your resume. Here are some good resources that you may consider using.
Microsoft Office's Resume Templates


You can import these templates into Word, making it easier to come up with a final draft.

The Federal Resume Guide


If you're planning to apply for a job with the federal government, you're going to need to write your resume in a specific format. This PDF from Davenport University will show you how.
Final Thoughts
 If you are struggling with your job search, you may feel demotivated after searching for a job for a while. REMEMBER, YOU ARE NOT ALONE! There are always resources and online learning materials to support you. When you feel stressful, just remain proactive. When you are willing to put effort into your resume, cover letter and preparing your interview, the success is foreseeable.   
 If you enjoyed this post, I'd be very grateful if you'd help it spread by emailing it to a friend or sharing it on Twitter or Facebook. Please feel free to comment if you have any thoughts that you would like to share with me.