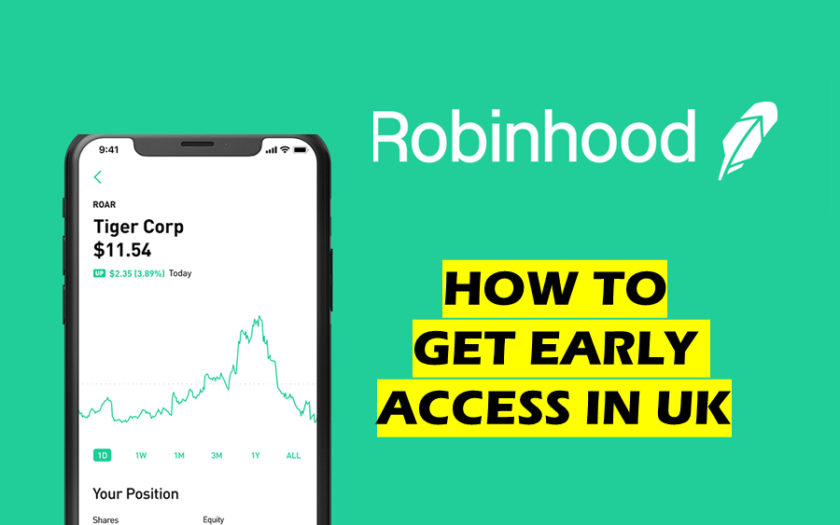 Register Early Access To Robinhood UK – Zero Commission Stock Trading
We know there are lots of platforms in U.K. for stock trading. However, most of them will impose charges such as platform charges, transfer-out fees, and transaction fees for buying and selling. Now the US-based company Robinhood is going to launch in the U.K. in 2020 and offer you commission-free investing in thousands of U.S. and global stocks. The exact launching date is yet to be announced, but you can now get early access by clicking this link.
What is Robinhood?
Robinhood is a U.S. financial services founded in 2013. It offers commission-free stock investing to let everyone can participate in the stock trading market. Now Robinhood investing platform is coming to the U.K. in 2020 and allows U.K. residents to invest in thousands of U.S. and global stocks without any commission.
No commission fee

No foreign exchange frees

No account minimums

Top up your account with your debit card, Apple Pay, or Google Pay

Withdraw your cash anytime
It means you can invest in some of the world's most popular companies such as Amazon, Apple, Nike, and over 3,500 US stocks and over 1,000 global stocks without paying any commission or platform fee.
Who regulates Robinhood U.K.?

Robinhood U.K. Ltd is authorized and regulated by the FCA, the conduct regulator for financial services firms and financial markets in the U.K. The securities and cash are held by Robinhood Securities, LLC. which is a member of the Securities Investor Protection Corporation (SIPC). SIPC protects securities customers of its members up to $500,000 (including $250,000 for claims for cash).
How to register Robinhood U.K. and get early access?

To use Robinhood in the U.K., you need to first sign up the early access on its website. You need to submit your email so that it will notify you when you get the access. You can click here to go to the website to get early access.
After you get the notification of early access, you'll be able to download the Robinhood app. You can add money to your account with a debit card or mobile payment. Although you deposit the money in pounds, it is exchanged for U.S. dollars at the current exchange rate, with no additional fees or charges. There is also no minimum account limit.
Once your account is funded, you can buy and sell U.S. stocks listed on the NYSE and NASDAQ and a range of over the counter (OTC) stocks directly via the Robinhood app.
Am I eligible to register Robinhood U.K.?
If you plan to open a Robinhood account in the UK, you'll need to meet the following criteria:
You're at least 18 years old.

You have a valid National Insurance Number.

You're a UK resident.