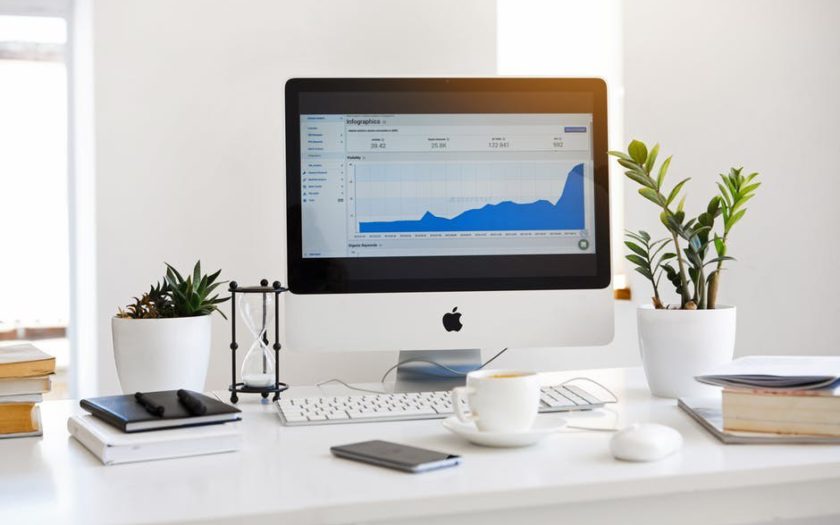 Social Networks and Marketing – Why Should You Do Social Marketing
We know it is no other low-cost promotional method out there that will easily give you large numbers of visitors from the traditional marketing communication models, but making use of social marketing will give you large numbers of visitors to your website and generate sales from online marketing. If you use social marketing correctly, your target audience may come back to your website again and again. No doubt, social media marketing is a potent method that will make your site profitable over time. Understanding what is social marketing and social media marketing channels can help to establish your social media strategy effectively.
What is Social Marketing?
Social marketing is the process of promoting your site or business through social media channels and it is a powerful strategy that will get you links, attention and massive amounts of traffic. It consists of the attempt to use social media to persuade consumers that one's company, products and/or services are worthwhile.  To use social media marketing effectively, you have to be perceived as members of the social media community, willing to interact with other members.
General Difficulties You May Face in Social Marketing
From a business perspective, social marketing can be incredibly time-consuming, especially when you need to carry out different social media marketing campaigns. The campaigns are not one-shot affairs but need to grow the audiences over time. Unlike big business such as Amazon, Microsoft and HP that have a set of amounts of marketing budgets that allow them to employ staff to conduct and manage social media marketing campaigns, small companies or individual affiliate marketers like us need to find  low-cost methods to implement our social marketing campaigns effectively. There are lots of platform such as JVZOO, Stacksocial, AppSumo and ClickBank provide useful marketing resources in a reduced price.
Why Should You Do Social Marketing?
Low Cost and High Return
We know asking other marketing companies to promote your blog or products can be costly. If you learn to do the social marketing yourself, the costs of doing it are generally low and the benefits you get or the money you earn often exceed the cost as long as you are determined to spend time on doing it. It would take you thousands of dollars to buy many links but social media can give you that for free.
Defensible
Once you master social marketing successfully, social communities on Facebook, Twitter, Instagram, Pinterest, MySpace or even forum can be a great source of web traffic on top of any traffic you are already receiving from search engines. While you can't easily increase your search engine traffic, social media traffic can be very easily controlled through strategic marketing.
You can personalize your brand
Social media marketing provides you a way to communicate with customers and potential consumers through their platform. You can personalize the "brand" and spread your message in a relaxed and conversational way.
Develop Relationship with Customers
Social Media has a two-way communication feature which enables you to communicate with your customers directly. You can form more personal relationships with customers by letting them become part of a community around the brand they like and they want to support. For example, create a Facebook Page or Facebook Group may increase the possibility of having customers for life. These loyal supporters may refer their friends to like the page or join the group – That's the key on how you can grow your business!
Free Places to Learn Social Media Marketing

I would highly recommend Wealthy Affiliate. It is not only one of the best platforms for you to learn social marketing skills, but it is also a network that you can get help from other experienced members. Wealthy Affiliate provides steps-by-steps guide and useful video to teach you how to set up a website from scratch, how to use search engine optimisation, how to do a proper keyword search, how to be an Amazon Affiliate Marketer, update news for Affiliate Marketing, tips to join different affiliate networks like JVZOO, Clickbanks, Maxbounty, how to achieve your marketing goals etc. Members and the founders Kyle and Carson, along with other members will post useful articles from time to time, you get to use what plug-ins are great for maximizing the traffic, backing up the websites, etc. It is not just a platform for professional marketers but also newbies to affiliate marketing, social marketing and also professional. Another great thing is that they provide free hosting for you to host two free websites so that you can test the market and try to implement your strategy.  All in all, there are lots of things to learn with a free starter membership and the free membership last for a lifetime.  You can click here to start your free membership.
You can find lots of useful marketing articles on their blog. They provide lots of useful information such as New Ebook Template, Micro-Influencer Marketing skills. You can also check out the Instagram Engagement Report 2019 with this link.
Social Media Explorer is a strategic services agency and they provide lots of social media information in their blogs. Several authors of this company have written popular books on the digital and social marketing aspects.
If you like to stay up-to-date on digital tools, apps, and software for social media marketing, this is the podcast for you. The Social Toolkit Podcast breathes new life into your marketing and productivity by focusing on the tools that save you time and money. The Social Media Toolkit Podcast focus on the tools, software, apps, services, and process behind top digital marketers, social media strategists, and community managers.
Social Pros is another podcast that shines the spotlight on social media practitioners, people doing  real work for real companies. Each episode includes insights from a leading social media strategist plus current trends and ideas in the social media industry, discussed and ratified or debunked by Jay Baer of Convince & Convert and Adam Brown of Salesforce. Finally, each episode ends with The Big Two where our guest gives us their rapid-fire answers to two important questions.
What Kinds of Channels You can use for  Social Media Marketing?
Social Networks – Facebook, Twitter, Instagram, Pinterest

These sites let you create your own personal page and connect with friends and family to share content and connect. The largest social networking site today is Facebook. Facebook has over 2.38 billion monthly active users (MAU) as of March 31, 2019.  Twitter has around 321 million monthly users as of Feb 2019. If you do you have an account, you can consider register from today to start social marketing.
BlogsBlogs are online journals, generally open to read and comment by anyone. Blogs often contain product reviews that are sponsored by the producing company.
PodcastsPodcasts are a series of audio or video files that are episodically released. It helps you to interact with the audience and develop your brand image.
ForumsForums are websites for public or private online discussions, often around specific topics. You can share your link by helping others in the forum.
YoutubeYouTube has grown into a multi-billion dollar company and has sparked the careers of thousands of comedians, actors, marketer, etc since 2006. There are lots of possibilities for creating and uploading engaging YouTube content – posting tutorials and demonstrations to engage your audience and achieve your marketing purposes.
LinkedlnLinkedIn is a business-oriented social networking site. Founded in December 2002 and launched in May 2003, it is mainly used for professional networking. You can post a link to a blog post on LinkedIn by providing value in the content, or use hashtags to get discovered, upload a native video that gives an overview of the content that you are sharing, or create a fully-optimized company profile page to increase your followers' number.
Top 10 Affiliate Networks and Programs to Join
Clickbank

CJ Affiliate

Rakuten

eBay Partner Network

Awin

Shareasale

Amazon Associate

Trade Doubler
Final Thought
Marketing has always been a crucial part of a business. To keep your business growing, it is important to know how to use social media and other marketing tools to promote your products or earning ad revenue. You can also consider using social media automation tools to make your work easier. Measuring social media's effectiveness is important as it provides an insight for you on how to change and develop a suitable approach to reach more target audiences. What kinds of social networks do you use? Feel free to like, share and comment the post!