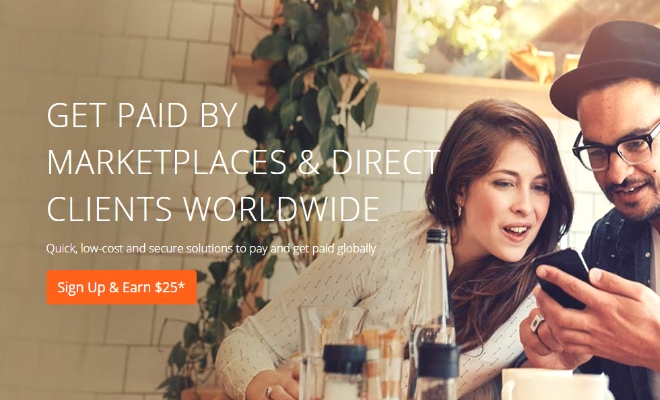 Collect payments from marketplaces like Upwork and Fiverr with Payoneer!
If you are thinking of sending money across borders, Payoneer is one of your cost-effective choices to make cross-border payments. You can use our link here to earn a Payoneer $25 bonus for free. This exclusive link will give you an exclusive registration bonus. If you decide to sign up Payoneer, don't miss this $25 bonus opportunity!
What is Payoneer?
Payoneer is one of the best PayPal alternatives. Payoneer is a New York-based online payment solution that enables millions of businesses from more than 200 countries and territories to connect with each other with their cross-border payments platform. Their mission is to empower businesses to go beyond – beyond borders, limits, and expectations and believe in 'one world, one platform, endless opportunity'.
Also, thousands of leading corporations including Airbnb, Amazon, Google, and Upwork rely on Payoneer's mass payout services. With Payoneer's fast, flexible, secure and low-cost solutions, many businesses can now pay and get paid globally as easily as they do locally.
Payoneer supports more than 150 currencies so it can be used anywhere in the world.[/vc_column_text]
Payoneer Sign Up Bonus
You will not receive any Payoneer Sign Up bonus if you visit Payoneer.com directly. However, if you use our Special Link Here you will receive a free $25 bonus!
Once you complete the free verified Payoneer account registration, you will receive a $25 reward after you have received at least payment $1000 in payments from Payoneer partners to your  account. That means, when you use this bonus link to sign up your account and load your account with at least $1000 then you will earn $25 bonus/rewards within three months.
Why should you use Payoneer?
1. Payoneer is easy to use.
Payoneer serves both business partners and indiviudal users. Individuals can use its services only to receive money.
Website access comes in different languages such as English, Japanese, Chinese, Arabic, Russian, Spanish, Vietnamese and so on.
 Payoneer has a detailed payment options support page if you need further information.
You can download Payoneer apps for Android and iOS phone, so you can manage your income and payment easily.
2. You can receive money and send money to many countries.
Here are a few countries that Payoneer supports for payment. You can check a full list here.➠United Kingdom
➠China
➠United States
➠Hong Kong
➠Nepal
➠UAE
➠Germany
➠Malaysia
➠Greece
➠India
➠Ghana
➠France
➠Bahrain
➠Saudi Arabia
3.  Many big corporation and leading digital platforms partnered Payoneer such as:
Amazon
Newegg
Wish
99Designs
Fiverr
Airbnb
Shopee
Gettyimages
Shutterstock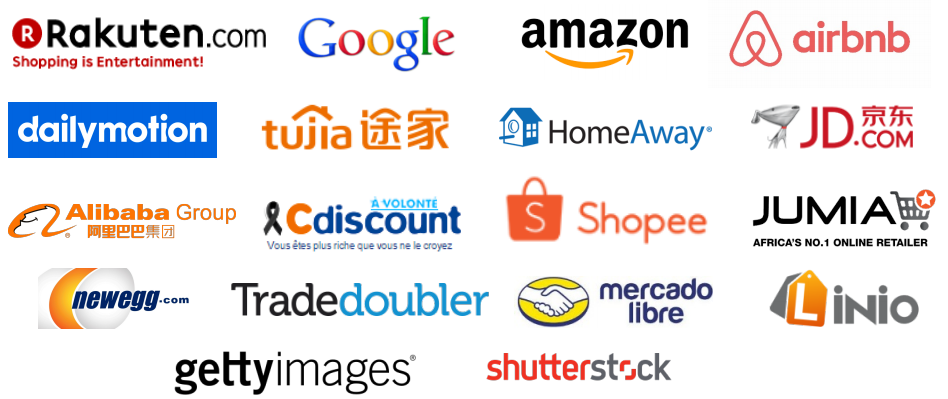 4. Payoneer is a secure online payment solution platform.
Payoneer and Paypal both rely on high encryption levels to keep their website with high security and they handle clients funds in segregated accounts. Anyone works in Payoneer cannot access users' password because all the personal date, transactions details are protected by strong encryption that makes data unreadable and the data is protected within their secured firewalls. You can read more information in their Security Center Page.
5. According to Rakuten Fintech Conference 2016, Payoneer offers a mass payouts complete solution to the users.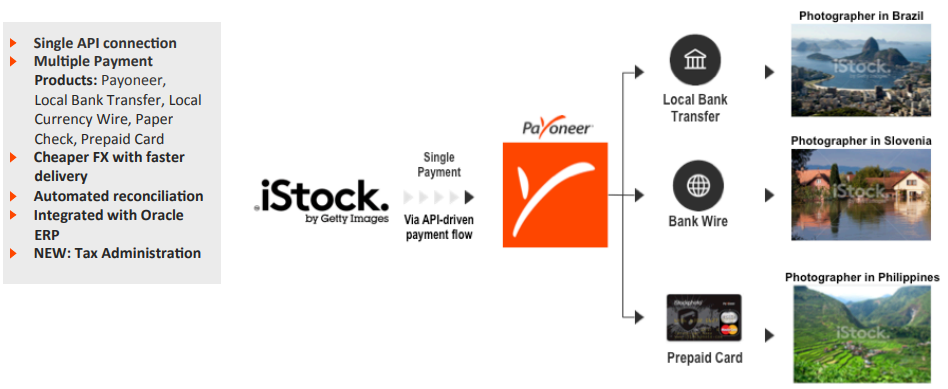 How do I register to Payoneer? (Steps by Steps Tutorial)
Applying for Payoneer account is very easy. To receive your $25 bonus, you need to use this special link to register.
Now let's see the step by step tutorial.
Step 1: Go to Payoneer.com with this link and click on 'Sign up & Earn $25'.
2. After you click this, you will see a registration page.
You need to enter your name, email address and date of Birth. Make sure that you provide the full name and date of birth in accordance with your National ID/Passport/Driving License as this will use for a later steps. It is important to make these details accurately.
Step 3: Now you need to enter your contact details/full home address.
Make sure you select Country, Address Line 1, City, Postal/Zip code, and your mobile or landline contact number.

Step 4: Now you need to fill in your password, select security questions and fill in the answer. You also need to select ID Type with an accurate ID number and Country of Issue.
For the ID Type, you can choose National ID, Passport or Driver License.
Step 5: Provide your Bank detail , tick the two agree boxes, and click on "Submit".

Step 6: After submitting your application, they will review your application. 

Step 7: Check your mail box and click 'VERIFY MY EMAIL'
Step 8: You will receive a confirmation letter for approved application next few days.
How can I contact Payoneer Support?
USA Toll Free +1 800 251 2521 | International +1 646 658 3695
Shanghai +86- 21-8024-6003
Shenzhen +86-755-6188-4427
Ukraine +38-089-320-24-26
Hong Kong +852-5803-9673
Taiwan +886-2-7741-7935
China Toll Free 1 +86-400-0310-729
China Toll Free 2 +86-400-6616-127
Spain +34 91 266 19 11
UK +44-203-608-0610
Russia +7-499-918-72-02
Final thoughts on Payoneer
Payoneer is a good alternative to PayPal and it is a trusted partner of many big corporation. Signing up for Payoneer is free, so if you want to find out more, you can check out their site below to learn more about their services and offer. If you enjoy this post, please help spread by emailing it to a friend or sharing it on Twitter or Facebook.
[/vc_column][/vc_row]