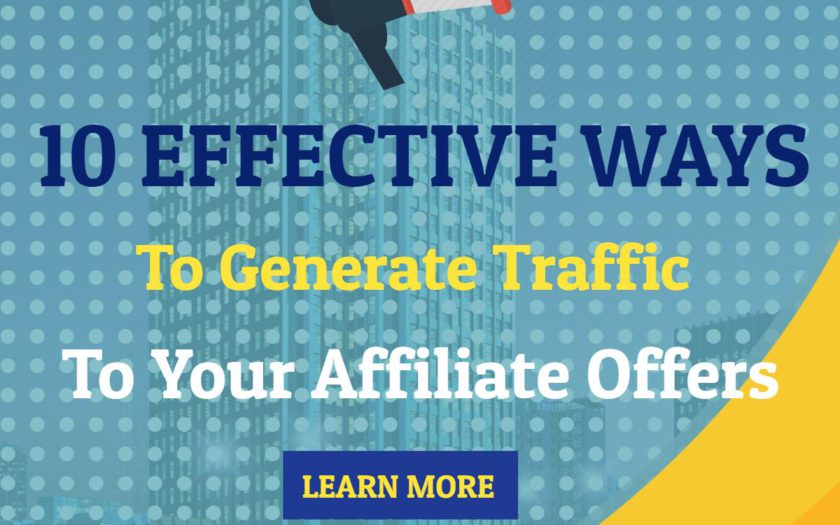 10 Effective Ways to Generate Traffic To Your Affiliate Offers
When there are loads of websites on the Internet, it makes it harder to generate traffic to your affiliate offer. You may spend too much time trying to generate traffic in ways that just don't work. The key is to try to harvest as much traffic as you can from other well-known sites with a large number of eyeballs and direct them to your advertisements, sales pages, landing pages, or affiliate offers. and to automate the process, if you can! Here are 10 effective ways to get people from one area of the web and generate traffic to your lead magnets page, landing page or your website.
#1 Technique – Use The Keyword Tool
People search for their information with keywords. If you get this step right, the likelihood of making money increases exponentially. To help you out, here are some great tools and services to get you off to a good start.
Recommendation: GOOGLE ADWORDS KEYWORD TOOL
This tool is so useful, it gets mentioned a lot. Google Adwords is the advertisers' part of the Google affiliate program. But, even publishers can use this tool to figure out what keywords are being searched more on the Internet, which have better payouts, and which have too stiff a competition to be worth targeting.
Even if you aren't going to publish Google Adsense offerings, it's still a valuable way to do a little research, prior to devoting an enormous amount of time to an advertising campaign that is doomed to failure. It may take a bit of time to learn
the ins and outs of this tool, but it's worth it and can be used as a publisher or an advertiser to develop a strategy that makes money from the start.
The Google Keyword Tool is located here: https://ads.google.com/home/tools/keyword-planner/
Recommendation: JAAXY
Jaaxy is the industry's only keyword and research platform that was developed by affiliate marketers FOR affiliate marketers. There is an incredible number of hands-on processes that are very time consuming when it comes to your business. Keyword and competition research can now be a breeze!
With Jaaxy you are getting the most advanced, yet useful platform in the world for managing all aspects of keyword, website, competition, and market research. You have access to one of the most critical, yet hardest to discover metrics. The TRUE keyword competition. If you want to master keyword research and rank at will, the competition data revealed at Jaaxy for specific keywords is going to give you the true competitive edge.
Also, Google, Bing and Yahoo data are pulled directly within Jaaxy, offering you a 99% keyword and associated data coverage for all of your searches. These 3 Search Engines own 99.7% of all search traffic online. You are in the KNOW. You are going to have unparalleled access to ALL search engine data.
The most amazing thing is that you can save, store, share, export and manage all of your keyword research activities with Jaaxy's state of the art keyword management platform.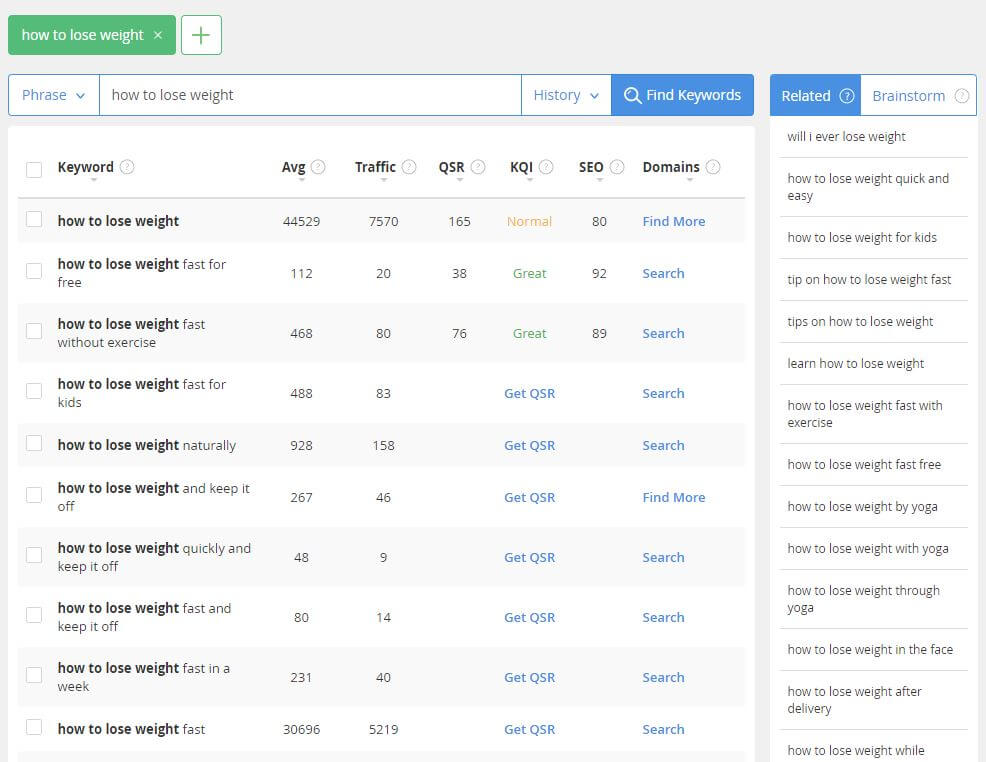 Here is the search keyword tool on Jaxxy:
You can click here to sign up and get 30 searches for FREE!
#2 Publish Articles
Go to article directories, like EzineArticles, and submit free articles for acceptance. They are not the only free article directory, but they are a good start. Create articles that capture people's attention and use some good keyword methodology to capture search engine attention. Then, use the resource box to put links back to areas where your affiliate marketing offers can be accessed. You can't go directly to a sales page from your affiliate, in most cases, as it is against the terms of the agreement. But, there are ways for you to add these offers to a blog and link back to your blog, or something similar. To automate, sign up for article submission sites that will submit articles to multiple directories for a wider exposure in half the time. It does cost a little, but the extra bang for your buck can bring more people to your affiliate offers.
#3 Promote on social networks
If you haven't joined Facebook, LinkedIn, Twitter, Pinterest & MySpace you should do so right now. Get an account set up and find ways to promote links back to your affiliates. This can take a bit of time to get used to the networks and their rules, but once you figure out ways to do this, through status updates, cleverly embedded links, and applications, you will start to start getting the hang of this.
#4 Set Up Press Releases
This is a similar strategy to the article submission, but instead of articles, you are submitting press releases. With press releases, you can be more commercial and no one is going to get bent out of shape. Press releases are for advertising new offerings, new companies, news about your business, so they can hardly be expected to take a soft-sell approach. Just remember to put links back into the areas that will provide some revenue too. Some services will allow you to submit to multiple press release sites too.
#5 Use Social Network Tools for Automation
For instance, Twitter has Tweetlater and Tweetdeck tools that can be used to automate tweets, replies, and even some direct messages. Network your tools so that when you post on one site, it gets broadcasted to multiple sites at once.
If you want a better automation alternatives, I would recommend Socialoomph which is by far one of the best automation tools in the market. Socialoomp is a social media marketing solution that automates tasks across multiple channels including the following:
Discord channels 

Facebook pages 

LinkedIn profiles 

Mastodon profiles 

Pinterest boards 

Reddit subreddits 

StockTwits profiles 

Twitter profiles 
You can also use it for RSS feed as it can automatically create social and blog posts from RSS feed entries, with optional keyword filtering. The personal suite plan is free which allows you to link on social profile and scheduled unlimited posts. You can register your free Socialoomph account by clicking this link.
Hootsuite is another fantastic tools that specialise in social media automation. It keep your social presence active 24/7 by automatically scheduling hundreds of social media posts at once, across your social accounts and save your time by scheduling your social posts. Its social analytical tool is very good because it create a customizable, easy-to-create reports for you to track your performance and share meaningful insights about customers and campaign content.
#6 Write free reports or ebooks
Get promotional topics out there and embed links to your affiliate offers within them. If you use the reports or ebooks as freebies to get people to enroll in your marketing programs, you can both create income from affiliate offers and have residual income from subscribers.
Here are the few places that you can publish your ebook or PDF file with affiliate offer.
#7 Get others to promote your offers
Set up affiliate programs for your  ads or make partnerships where you each sell each others products. Include high commissions, quick payouts, and anything that will make your offer more appealing than the next one.
#8 Give incentives to buy
Offer to bribe someone for clicking on a link, signing up for a lead-based affiliate offer, or buying a product that you've advertised. You can even use info-products with more embedded affiliate offers to get people excited about buying a product or service. This way, if you can have repeat sales. Even if it's not your own product you are trying to sell, remember that you can give an incentive to buy that costs you little to deliver. One thing to notice is that most of the CPA offers do not allow incentive traffic, you need to read those restriction carefully first before you implement this method.
#9 Set up email campaigns
If you have numerous subscribers and/or members in a site, fans, or friends, you have the potential for creating email campaigns with affiliate offers in them. Remember to respect people's privacy as you can easily be labeled a spammer this way. Instead, always make sure they opt-in to such a list and then be careful to include relevant information in your emails. Just sending out affiliate ads is considered tacky and ignored, if not outright deleted.
Here are my recommended Auto-Responder.:
#10 Select networks that have referral bonuses or tiered programs
Another great way to make money off affiliate programs is to carefully select networks that have referral bonuses or tiered programs. A two-tier program is when you make money off the people that you refer, at a lower commission than your own. But, every little bit helps. The beauty of a multi-tiered program is that you don't do the work, other than make a referral. Once the referral is made, the affiliate network keeps track of the earnings and sends them to you.
Some limit the time-frame in which you can collect commissions off your sub-affiliates. So, keep in mind that you will want to replenish people on your rolls if that's one way you want to make some income. And, not everyone you refer will be a top earner, so the more people you refer, the better the likelihood that you will make some money. However, if the network also offers a bonus for signups (about $10 or $15 per sign up), then you can at least count on that money to sweeten the pot.
This is also a great way for network owners to expand their network and create a better business. They may be paying out some money for each sign up, but the value that person adds to their network is much higher than what they are paying out. And, many of the network owners also keep payouts at a basic level to encourage participation.
How to know your affiliate network reputation?
One word of caution here about affiliate programs. You have to carefully check out the network's reputation and the affiliate offers that you use. They are going to impact your online image and if they are fraudulent, you not only lose the money you made, but you can lose future opportunity for making money because your online reputation is shot via association too.
So, before you sign up to a network program, try to find out how long they have been in business and how carefully they vet their members. You may get some flash in the pan startups that offer outrageously good terms, incredible sign up bonuses, three tiered programs that last a lifetime, and then when you get on and work your butt off, they disappear off the Internet the next day. That is not the position you want to be in, either as an advertiser or a publisher.
So, go to different marketing and webmaster forums and check out the reputation of different offers and networks. You will find people are very helpful and will answer your questions or any misgivings you might have. Be careful to take these with a grain of salt too, however, as people do get paid to promote different affiliate programs. However, it's better than not doing a little background check on your own.
A couple of good places to find information on affiliate programs are:


Digital Point This is a webmaster forum, but it also offers and Internet marketing board where you can go and talk about all kinds of great online affiliate strategies. It is located at http://forums.digitalpoint.com.
Warrior Forum Another awesome resource to find information on all things about Internet marketing. In particular, they have a board on affiliate marketing where you can get the latest scoop on some of the hottest topics in affiliate marketing, like CPA networks. It is located at http://www.warriorforum.com.
So, when looking to create income through referral bonuses, check the following:
Time period for sub-affiliate commissions
If it's less than a year, and they offer no sign up bonus, don't exert too much time promoting something that isn't going to generate much income. 
Sign up bonus


This is a very good indicator that you can make some serious money. However, check to make sure that the payout limit on the accounts is less than or close to a single sign up bonus, so that you get that money in your hand, and not just merely as dollar signs on your screen.

 
Number of tiers
Three tiered programs are the best, but you have to make sure that the rest of the factors, like time period, and sign up bonus are good too. You don't want to join a three tiered program that limits it to one month sub-affiliates commission, and offers no sign up bonus. It's just a waste of time then.



Here are the top 10 Affiliate Networks and Programs to Join:
Final thoughts
Now every affiliate marketer is always looking for the successful market that gives the biggest paycheck. It is important to develop your own strategies to promote your affiliate offer. Traffic is important and good search engine optimisation is one of the foundations for your success.  If you enjoyed this post, I'd be very grateful if you'd help it spread by emailing it to a friend or sharing it on Twitter or Facebook. Please feel free to comment too!